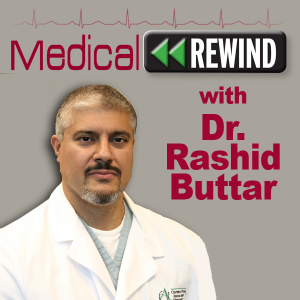 If you missed any of the Medical Rewind shows with Dr. Rashid A. Buttar and Robert Scott Bell, be sure to go to www.MedicalRewind.com to listen to the show replays.
..
TO DOWNLOAD: Click on "DOWNLOAD MP3" in the player below.
Get ready to learn things not traditionally taught to medical doctors!
Some of the things you will hear Dr. Buttar and Robert talk about in this week's show are:
A majority of online and social media defenders of Obamacare are professionals who are "paid to post," according to a digital expert. "Sixty percent of all the posts were made from 100 profiles, posting between the hours of 9 and 5 Pacific Time," said Michael Brown. "They were paid to post."
Twelve types of bacteria were deemed "priorities" in urgent need of new antibiotics, according to a list released by the World Health Organization on Monday.
How Vaccine Mandates Put Vulnerable People's Health And Lives At Risk State health departments and legislators who sneer at parental concerns and call for vaccination mandates erode parents' trust.
 A study released Wednesday supports the argument that infections during pregnancy may cause some cases of autism. Women who had active infections with genital herpes early in pregnancy were twice as likely to have a child with autism than women who did not, a team of researchers found. RSB and Dr. Buttar will provide perspective that you will hear nowhere else about this false assertion. The study is designed to keep you away from looking at the primary cause of brain and neurological injury leading to autism: mercury and other heavy-metal containing vaccines.
Doctors are refusing to operate on smokers. Here's why the trend will grow.
A diet high in sugar could lead to Alzheimer's, a new study has warned. Unprecedented research has revealed the 'tipping point' at which blood sugar levels become so dangerous they allow the neurological disease to take hold.  Once levels pass the threshold, they restrict the performance of a vital protein, which normally fights the brain inflammation associated with dementia.
… AND MUCH MORE – LISTEN NOW!
Is there life after Trans-D Tropin? YES there is. There is an option. Did you know about the FDA destroying supplement companies by claiming that their products are unapproved new drugs? Click here to read a special message and find out the alternative to Trans-D Tropin.
..
How can you get an Advanced Medicine Seminar in your city?
Just get 50 or more of your friends together and contact info@drbuttar.com to learn the details.
..
Remember to pick up the international best seller "9 Steps To Keep the Doctor Away!" http://www.the9steps.com/ (if you buy the book, you can get a DVD for an incredible discount!)
..
..