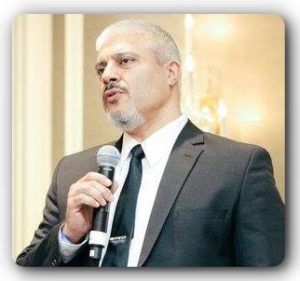 Advanced Medicine with Dr. Rashid A. Buttar!!
If you missed any of the Advanced Medicine radio shows with Dr. Rashid A. Buttar and Robert Scott Bell, be sure to go to www.MedicalRewind.com to listen to the show replays.
..
TO DOWNLOAD: Click on "DOWNLOAD MP3" in the player below. If audio does not begin to play, click Stop icon then Play icon in player.
Get ready to learn things not traditionally taught to medical doctors!
Some of the things you will hear Dr. Buttar and Robert talk about in this week's show are:
Millennials' health plummets after the age of 27: Study finds the generation has unprecedented rates of diabetes, depression, and digestive disorders It's all downhill from 27, new research reveals. At least if you're a millennial, chronic conditions and diseases start to rear their heads in your late-20s, and from there things continue to deteriorate, according to a new Blue Cross Blue Shield report.  Millennials, as a generation, are in overall poorer health than their predecessors, Gen X-ers, with higher rates of depression, hyperactivity, substance misuse, type 2 diabetes and Crohn's disease, among other chronic conditions. The report authors warn that the healthcare community needs to be aware that millennials are facing growing and perhaps unprecedented health concerns that could cost them years of life and cost the US economy money and productivity.
---
Chemotherapy demand will rise 50% by 2040, study says – Global cancer cases are expected to climb drastically over the next 20 years, leading to a high demand for chemotherapy, a new study says. By 2040, the number of people worldwide who will need chemotherapy to treat cancer could grow to 15 million, according to new research published Wednesday in the Lancet. That would be a 53 percent increase from 9.8 million in 2018. "The rising global cancer burden is undoubtedly one of the major health crises of today," Brooke Wilson, a researcher at the University of New South Wales who authored the study, said in a news release. "Strategies are urgently needed to equip the global health workforce to enable safe treatment of current and future patients." To calculate these numbers, the researchers applied clinical best practices guidelines, cancer stage numbers and other data from the United States and Australia to global cases of pediatric and adult cancer estimates. By 2040, lung, breast and colorectal cancers will account for more than 40 percent of the chemotherapy requirements worldwide, the researchers say.
---
2018 saw more employed physicians than self-employed – In 2018, employed physicians outnumbered self-employed physicians, according to a report from the American Medical Association (AMA). Researchers from the AMA used data from the Physician Practice Benchmark Surveys to identify the practice arrangements of physicians between 2012 and 2018. Information was collected on employment status, practice type, practice size, and practice ownership structure. According to the report, 2018 was the first year that fewer patient care physicians had ownership in their practice than were employees (45.9 versus 47.4 percent). The percent of physicians who were owners dropped from 53.2 in 2012. Younger physicians and women were less likely to be owners. From 2012 to 2018, the percentage of physicians in solo practice decreased from 18.4 to 14.8 percent. Although most physicians still work in small practices, this share has decreased since 2012. In 2018, 54.0 percent of physicians continued to work in practices wholly owned by physicians, although this proportion decreased from 60.1 percent in 2012. The share of physicians working directly for a hospital or in a practice at least partially owned by a hospital increased (from 29.0 to 34.7 percent).
---
Anger more harmful to health of older adults than sadness – Anger may be more harmful to an older person's physical health than sadness, potentially increasing inflammation, which is associated with such chronic illnesses as heart disease, arthritis and cancer, according to new research published by the American Psychological Association. "As most people age, they simply cannot do the activities they once did, or they may experience the loss of a spouse or a decline in their physical mobility and they can become angry," said Meaghan A. Barlow, MA, of Concordia University, lead author of the study, which was published in Psychology and Aging. "Our study showed that anger can lead to the development of chronic illnesses, whereas sadness did not." Barlow and her co-authors examined whether anger and sadness contributed to inflammation, an immune response by the body to perceived threats, such as infection or tissue damage. While inflammation in general helps protect the body and assists in healing, long-lasting inflammation can lead to chronic illnesses in old age, according to the authors.
---