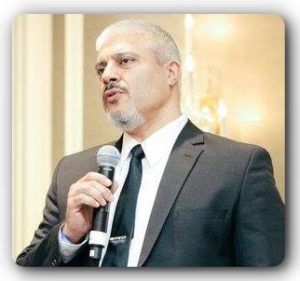 Medical Rewind is now the Advanced Medicine with Dr. Rashid A. Buttar!!
If you missed any of the Advanced Medicine radio shows with Dr. Rashid A. Buttar and Robert Scott Bell, be sure to go to www.MedicalRewind.com to listen to the show replays.
..
TO DOWNLOAD: Click on "DOWNLOAD MP3" in the player below.
Get ready to learn things not traditionally taught to medical doctors!
Some of the things you will hear Dr. Buttar and Robert talk about in this week's show are:
Key to willpower lies in believing you have it in abundance – Americans believe they have less stamina for strenuous mental activity than their European counterparts – an indication that people in the U.S. perceive their willpower or self-control as being in limited supply, a new study suggests. More than 1,100 Americans and 1,600 Europeans – including 775 Swiss and 871 German-speaking adults – participated in the study, which tested the validity of a widely used psychological assessment tool called the Implicit Theory of Willpower for Strenuous Mental Activities Scale.
Questions of The Day!
#1
Hello Robert,

This is an urgent matter. My uncle in India is diagnosed with liver cancer, and prescribed with medication Sorafenib. I would like to know from Dr. Buttar about the effectiveness and side effects of this med. This med was prescribed in order to stop the progression of tumours, as they found tumours in the liver in the scan. I also want to know about good treatment options, any good doctor in South India? My uncle has heart problems, and he is diabetic too. He is already on Sorafenib for a week. He has developed a fever after taking this med.
If he decides to stop this, does he have to do it gradually or can he stop it at once? Among the other meds which meds are probable to cause more harm than good?

The other meds he takes are Pantoprazole 40 mgx2
Aspirin and Rosuvastalin
Teneligliptin 20mg
Okamet 500mg
Silodosin
Evion LC
Pregaba 50mg
H.Astrapid injection

I have listened to Truth about Cancer series, and sent them suggestions based on it.

Thank you,
Sumayya
#2
Robert! I am a big fan of yours since a few years , you have help me keep it real regarding my health i want to thank you! My mom have a condition called spasmodic dysphonia, its really heart breaking seeing her losing is voice since 5 years now, she is on tyroid medication since ever but thats it. All conventional Dr are clueless about what is causing this and all they propose is Botox injections!! She doesnt want to commit to this but she is losing patience now.. Anyway if you have some time i would love to hear you talk about what can be done about this on you show, thank you so much for doing what you do!! ~ Flo
… AND MUCH MORE – LISTEN NOW!
Is there life after Trans-D Tropin? YES there is. There is an option. Did you know about the FDA destroying supplement companies by claiming that their products are unapproved new drugs? Click here to read a special message and find out the alternative to Trans-D Tropin.

..
How can you get an Advanced Medicine Seminar in your city?

Just get 50 or more of your friends together and contact info@drbuttar.com to learn the details.

..

Remember to pick up the international best seller "9 Steps To Keep the Doctor Away!" http://www.the9steps.com/ (if you buy the book, you can get a DVD for an incredible discount!)
..
..