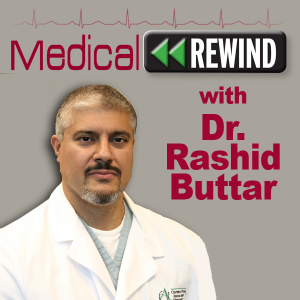 If you missed any of the Medical Rewind shows with Dr. Rashid A. Buttar and Robert Scott Bell, be sure to go to www.MedicalRewind.com to listen to the show replays.
..
TO DOWNLOAD: Click on "DOWNLOAD MP3" in the player below.
Get ready to learn things not traditionally taught to medical doctors!
Some of the things you will hear Dr. Buttar and Robert talk about in this week's show are:
Insurance companies and industry analysts are still concerned about the future of the Affordable Care Act.  The CEO of insurance provider Aetna says it's still too early to declare the federal health care program a failure but the company "continues to have serious concerns about the sustainability of the public exchanges."  "Something has to give," Larry Levitt, an expert from the Kaiser Family Foundation, said according to the Hill. "Either insurers will drop out or insurers will raise premiums."​
Pollutants in fish may prevent humans from expelling toxins?  Fish that contain environmental pollutants may harm people who eat them by preventing the human body from doing its natural job of flushing out toxins, researchers said Friday. The study in the journal Science Advances examined 10 persistent organic pollutants (POPs) — including the pesticide DDT and industrial chemicals such as flame retardants — found in yellow fin tuna and human blood and urine.
Is there life after Trans-D Tropin? Yes there is. There is an option. Did you know about the FDA destroying supplement companies by claiming that their products are unapproved new drugs? Click here to read a special message and find out the alternative to Trans-D Tropin.
..
How can you get an Advanced Medicine Seminar in your city?
Just get 50 or more of your friends together and contact info@drbuttar.com to learn the details.
..
Remember to pick up the international best seller "9 Steps To Keep the Doctor Away!" http://www.the9steps.com/ (if you buy the book, you can get a DVD for an incredible discount!)
..
..