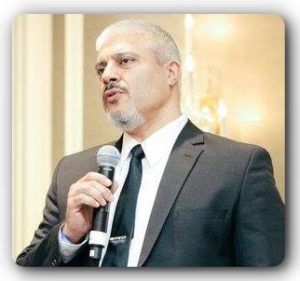 Advanced Medicine with Dr. Rashid A. Buttar!!
If you missed any of the Advanced Medicine radio shows with Dr. Rashid A. Buttar and Robert Scott Bell, be sure to go to www.MedicalRewind.com to listen to the show replays.
..
TO DOWNLOAD: Click on "DOWNLOAD MP3" in the player below.
Get ready to learn things not traditionally taught to medical doctors!
Some of the things you will hear Dr. Buttar and Robert talk about in this week's show are:
How to reduce your exposure to heavy metals – Every day, you are exposed
to heavy metals, such as lead, arsenic, and mercury, that can harm your health. You may not completely eliminate toxins in the environment, but you can take steps to minimize your exposure. Here are some ways:
Evaluate your daily food choices: One of the most common causes of heavy metal exposure is from the foods you eat. There are certain foods that are known to be at higher risk for containing heavy metals. These include fish like tuna, king mackerel, marlin, shark, swordfish, and tilefish, rice, and bone broth. Mercury is commonly found in large, predatory fish, arsenic is typically found in rice, and lead is usually found in bone broth. This does not necessarily mean that you should completely avoid these foods, but you should choose the right ones. Cooking rice in a coffee pot can lower its arsenic content, but cooking bones to make bone broth won't because bones store lead.
Eat detoxifying foods: There are also foods that can protect you from heavy metals. Include foods like cruciferous vegetables, fiber, phytates, probiotics, cilantro, and black sesame seeds to your diet. These foods help eliminate heavy metals from the body.
Gastrointestinal complaints in children could signal future mental health problems -A Columbia University study has found that adversity early in life is associated with increased gastrointestinal symptoms in children that may have an impact on the brain and behavior as they grow to maturity. The study was published online March 28 in the journal Development and Psychopathology. "One common reason children show up at doctors' offices is intestinal complaints," said Nim Tottenham, a professor of psychology at Columbia and senior author on the study. "Our findings indicate that gastrointestinal symptoms in young children could be a red flag to primary care physicians for future emotional health problems." Scientists have long noted the strong connection between the gut and brain.Previous research has demonstrated that a history of trauma or abuse has been reported in up to half of adults with irritable bowel syndrome (IBS), at a prevalence twice that of patients without IBS.
Question of The Day!
I need specific suggestions, how to heal from HCV and cirrhosis. I currently began the standard protocol of anti-viral therapy. It totally goes against what I have believed about health and healing. However after 10 yrs. post diagnosis of the HCV with no results and the additional diagnosis of cirrhosis (feb.2019) I felt scared and decided to begin the therapy. I am willing to abandon it, If I can be directed to a complete protocol to begin.

Keisha