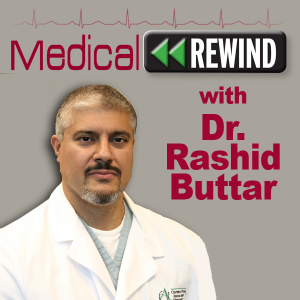 If you missed any of the Medical Rewind shows with Dr. Rashid A. Buttar and Robert Scott Bell, be sure to go to www.MedicalRewind.com to listen to the show replays.
..
TO DOWNLOAD: Click on "DOWNLOAD MP3" in the player below.
Get ready to learn things not traditionally taught to medical doctors!
Some of the things you will hear Dr. Buttar and Robert talk about in this week's show are:
Dr. Buttar joins us to lend his expertise to the Flint Michigan lead-poisoning crisis. On January 5, a state of emergency was finally declared in Flint, Michigan. Having switched back to Detroit water in October 2015, the city of Flint still had a long way to go before their lead-poisoned water was once again safe to drink. Nevertheless, it seemed as if the recent crisis never even took place when Flint decided to dish out around 1,800 water shut-off notices in November. These were to arrive at their respective households early in January, just as the state of emergency was declared. At the time, residents were receiving bottled water due to the unsafe nature of the tap water they were still being charged for.
Did you know that there are ways to detoxify the children of lead poisoning not being mentioned by the mainstream media?
Did you know that intravenous chelation with EDTA was initially discovered and used to detoxify from lead poisoning in the 20th century? Yet, there is no mention of it as a supportive therapy for the poisoned kids by all the whiners complaining about the injustice. If they really wanted justice, why would they not call for funds to cover the kids to receive IV chelation?
Did you know about the FDA destroying supplement companies by claiming that their products are unapproved new drugs? Is there life after Trans-D Tropin? Yes there is. Click here to read a special message.
..
How can you get an Advanced Medicine Seminar in your city?
Just get 50 or more of your friends together and contact info@drbuttar.com to learn the details.
..
Remember to pick up the international best seller "9 Steps To Keep the Doctor Away!" http://www.the9steps.com/ (if you buy the book, you can get a DVD for an incredible discount!)
..
..