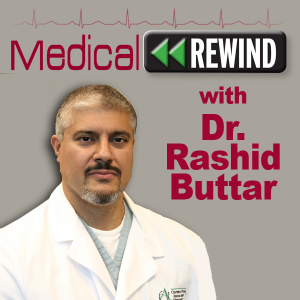 If you missed any of the Medical Rewind shows with Dr. Rashid A. Buttar and Robert Scott Bell, be sure to go to www.MedicalRewind.com to listen to the show replays.
..
TO DOWNLOAD: Click on "DOWNLOAD MP3" in the player below.
Get ready to learn things not traditionally taught to medical doctors!
Some of the things you will hear Dr. Buttar and Robert talk about in this week's show are:
New research strengthens the previously reported link between air pollution and cognitive decline, after finding that exposure to fine particulate matter could significantly raise the risk of developing Alzheimer's disease and other dementias.
A Japanese watchdog group — Medwatcher Japan — has issued a scathing open letter to the Global Advisory Committee on Vaccine Safety ("GACVS"), which is an entity created by the World Health Organization ("WHO"). It's worth noting that many people consider the WHO as nothing more than an agent for vaccine makers, since one of their primary goals is to vaccinate as many people with as many vaccines as possible, and a substatial portion of the WHO's funding comes from vaccine makers and promoters.
China will double the number of AIDS patients it treats with traditional Chinese medicine (TCM), officials have said, part of a broader push to increase the use of the ancient practice in the country's medical system. The promotion of TCM is part of a five-year plan from the State Council, China's cabinet, to tackle HIV/AIDS. "The number of people living with AIDS who are treated with traditional Chinese medicine should be twice what it was in 2015," the State Council said on its website Sunday (Feb 5).
… AND MUCH MORE – LISTEN NOW!
Is there life after Trans-D Tropin? YES there is. There is an option. Did you know about the FDA destroying supplement companies by claiming that their products are unapproved new drugs? Click here to read a special message and find out the alternative to Trans-D Tropin.
..
How can you get an Advanced Medicine Seminar in your city?
Just get 50 or more of your friends together and contact info@drbuttar.com to learn the details.
..
Remember to pick up the international best seller "9 Steps To Keep the Doctor Away!" http://www.the9steps.com/ (if you buy the book, you can get a DVD for an incredible discount!)
..
..