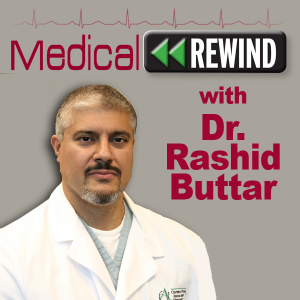 If you missed any of the Medical Rewind shows with Dr. Rashid A. Buttar and Robert Scott Bell, be sure to go to www.MedicalRewind.com to listen to the show replays.
..
TO DOWNLOAD: Click on "DOWNLOAD MP3" in the player below.
Get ready to learn things not traditionally taught to medical doctors!
Some of the things you will hear Dr. Buttar and Robert talk about in this week's show are:
The mainstream media is widely reporting that California medical doctor Bob Sears is facing discipline by the California state Medical Board after he wrote a medical exemption for vaccines on behalf of a 2-year old patient who experienced adverse reactions from earlier vaccines. Dr. Sears is a well-known pediatrician nationally, and he is notanti-vaccine. He administers vaccines in his practice, but allows for a more individualized approach to vaccines, such as staggering them, or when necessary due to the health of his patients, forgoing some vaccines. He is the author of a very popular book, "The Vaccine Book."
Public confidence in immunization varies widely across the world with the French the most skeptical about the safety of vaccines,according to a survey published on Friday. With outbreaks of measles, whooping cough and other infectious diseases occurring in recent years in places where the take-up of vaccinations has been low, the scientists behind the survey said its insights could help policymakers tackle such problems.
..  
… AND MUCH MORE – LISTEN NOW!
Is there life after Trans-D Tropin? YES there is. There is an option. Did you know about the FDA destroying supplement companies by claiming that their products are unapproved new drugs? Click here to read a special message and find out the alternative to Trans-D Tropin.
..
How can you get an Advanced Medicine Seminar in your city?
Just get 50 or more of your friends together and contact info@drbuttar.com to learn the details.
..
Remember to pick up the international best seller "9 Steps To Keep the Doctor Away!" http://www.the9steps.com/ (if you buy the book, you can get a DVD for an incredible discount!)
..
..