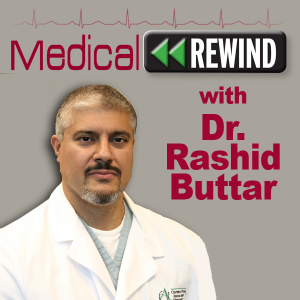 If you missed any of the Medical Rewind shows with Dr. Rashid A. Buttar and Robert Scott Bell, be sure to go to www.MedicalRewind.com to listen to the show replays.
..
TO DOWNLOAD: Click on "DOWNLOAD MP3" in the player below.
Get ready to learn things not traditionally taught to medical doctors!
Some of the things you will hear Dr. Buttar and Robert talk about in this week's show are:
What are the differences between revolution and war?
RSB & Dr. Buttar will also dissect a recent poll querying the public on the ominous question, "Should government force parents to vaccinate their children?
Lastly today is set aside as a day to salute the veterans who laid their lives on the line and gave the ultimate sacrifice for their country and ours. RSB would like to take a moment and share a message from a fellow patriot, Bob Livingston of Personal Liberty, to honor all those who fought to create and preserve our great nation throughout our history and continue to strive to keep this nation free.
Is there life after Trans-D Tropin? Yes there is. There is an option. Did you know about the FDA destroying supplement companies by claiming that their products are unapproved new drugs? Click here to read a special message and find out the alternative to Trans-D Tropin.
..
How can you get an Advanced Medicine Seminar in your city?
Just get 50 or more of your friends together and contact info@drbuttar.com to learn the details.
..
Remember to pick up the international best seller "9 Steps To Keep the Doctor Away!" http://www.the9steps.com/ (if you buy the book, you can get a DVD for an incredible discount!)
..
..