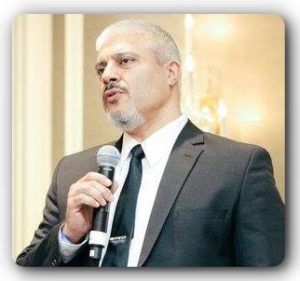 Medical Rewind is now the Advanced Medicine with Dr. Rashid A. Buttar!!
If you missed any of the Advanced Medicine radio shows with Dr. Rashid A. Buttar and Robert Scott Bell, be sure to go to www.MedicalRewind.com to listen to the show replays.
..
TO DOWNLOAD: Click on "DOWNLOAD MP3" in the player below.
Get ready to learn things not traditionally taught to medical doctors!
Some of the things you will hear Dr. Buttar and Robert talk about in this week's show are:
Many breast cancer patients can skip chemo, big study finds Most women with the most common form of early-stage breast cancer can safely skip chemotherapy without hurting their chances of beating the disease, doctors are reporting from a landmark study that used genetic testing to gauge each patient's risk. The study is the largest ever done of breast cancer treatment, and the results are expected to spare up to 70,000 patients a year in the United States and many more elsewhere the ordeal and expense of these drugs. "The impact is tremendous," said the study leader, Dr. Joseph Sparano of Montefiore Medical Center in New York. Most women in this situation don't need treatment beyond surgery and hormone therapy, he said.
New Immunotherapy Treatment Removes All Tumors In Woman With Advanced Metastatic BreastCancer Research published today in Nature Medicine by scientists at the National Cancer Institute (NCI) has described a new immunotherapy approach, which led to a complete disappearance of tumors in a woman with advanced metastatic breast cancer who only had months to live. The findings show how naturally-occurring tumor infiltrating lymphocytes (TILs) were extracted from the patient's tumor, grown outside of her body to boost their numbers and injected back into the patient to tackle the cancer. The patient had previously received several treatments including hormone therapies and chemotherapy, but nothing had stopped the cancer progressing. After the treatment, all of the patient's tumors disappeared and 22 months later, she is still in remission.
Increase in lifestyle-related cancers over past decade spotlights need for prevention Lifestyle-related cancers, such as lung, colorectal, and skin cancers, have increased globally over the past decade, according to the most comprehensive analysis of cancer-related health outcomes and patterns ever conducted. "While the increase in lung, colorectal, and skin cancers over the past decade is concerning, the prevention potential is substantial," said Dr. Christina Fitzmaurice, Assistant Professor of Global Health at the Institute for Health Metrics and Evaluation (IHME) at the University of Washington, whose organization coordinated the study. "Vital prevention efforts such as tobacco control, dietary interventions, and broader health promotion campaigns need to be scaled up in response to this rise in lifestyle-related cancers." The study, published today in JAMA Oncology, covers 1990 to 2016; it is part of the Global Burden of Disease (GBD) study, a comprehensive effort to quantify health internationally. Researchers reviewed 29 cancer groups, including lung, breast, prostate, skin, colorectal, pancreatic, stomach, and liver cancers, as well as leukemia and other cancer groups (full list below). The study provides findings by age and sex for 195 countries and territories.
Mask-wearing should be the focus of flu prevention campaigns A PUSH to protect people against the flu with a "weak" vaccine is overshadowing effective prevention methods such as handwashing and mask-wearing, warns a public health expert. Dr Chris Del Mar, Professor of Public Health at Bond University has challenged the value of influenza vaccinations while speaking at the GPs Down Under Conference on the Gold Coast. He claims the influenza vaccine has been "oversold" in Australia and said handwashing and mask-wearing should be the focus of flu prevention campaigns. Prof Del Mar pointed to a review that found seasonal flu vaccines only reduced the rate of laboratory confirmed influenza cases by between 1 to 2 per cent. "Influenza is indeed a true threat to public health and I am not a vaccine sceptic in general, but annual influenza vaccinations do little to protect against serious illness," Prof Del Mar told AAP.
New findings demonstrate how the food we eat affects biochemical signals in the gut For years, researchers have studied how the body's microbiome impacts virtually every aspect of human health ranging from the immune system to mental wellness. But, a recent study led by a multi-institutional research team, including the University of Maryland, several institutions in South Korea, and Purdue University, sheds new light on how the food we eat can affect the biochemical signaling processes in the gut microbiome. The study, published today in Science Advances, is one of the first to link what we eat – and the generation of glucose – to a bacterial signaling process known as "quorum sensing." This process involves the synthesis of small signaling molecules, called autoinducers (AI), which are secreted by individual bacteria but serve to coordinate their responses. Once the AI level reaches a threshold – signaling a "quorum" of cells – the AI signals are transported intracellularly, where they activate gene expression and enable coordinated phenotypic responses.
Should I Sign The AAP Doctor's Form to Refuse Vaccines for My Child? With the United States having descended into an authoritarian society, the ability to make even the most personal and important choices is disappearing every day. First, public schools began strictly enforcing vaccine policies, forcing parents to acquire exemption forms if they did not want to jab their children with toxic chemicals before sending them into one of the most remedial educational systems in the world. Then, states began passing laws eliminating those exemptions. Soon after that, insurance companies and fanatical authoritarian doctors began acting as "enforcement" arms and bullies to force parents into vaccinating their children. Many of these doctors have betrayed their Hippocratic oath by refusing to see unvaccinated children as patients. Others have even gone so far as to contact DSS/CPS and report parents who refuse to vaccinate their children. While some of these doctors will see unvaccinated children as patients, before they will do so they are attempting to force parents into signing a form designed by the American Academy of Pediatrics that states that the parent is aware that vaccines work and that they are endangering their child by not having their child vaccinated.
… AND MUCH MORE – LISTEN NOW!
Is there life after Trans-D Tropin? YES there is. There is an option. Did you know about the FDA destroying supplement companies by claiming that their products are unapproved new drugs? Click here to read a special message and find out the alternative to Trans-D Tropin.

..
How can you get an Advanced Medicine Seminar in your city?

Just get 50 or more of your friends together and contact info@drbuttar.com to learn the details.

..

Remember to pick up the international best seller "9 Steps To Keep the Doctor Away!" http://www.the9steps.com/ (if you buy the book, you can get a DVD for an incredible discount!)
..
..