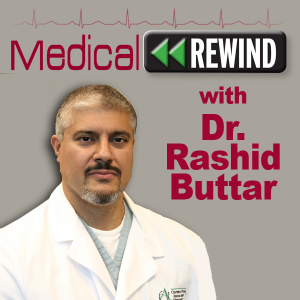 If you missed any of the Medical Rewind shows with Dr. Rashid A. Buttar and Robert Scott Bell, be sure to go to www.MedicalRewind.com to listen to the show replays.
..
TO DOWNLOAD: Click on "DOWNLOAD MP3" in the player below.
Get ready to learn things not traditionally taught to medical doctors!
Some of the things you will hear Dr. Buttar and Robert talk about in this week's show are:
Dr. Buttar and RSB discuss different forms of hydrotherapy in the Ukraine, where balneotherapy is considered mainstream, not alternative medicine
Doctors should be paid flat salaries to eliminate financial conflicts of interest, argue medical ethicists.
Real or Hoax? News outlets are reporting a new Ebola outbreak in Africa. Here is a quick summary of the basic mainstream story—The Huffington Post cites a World Health Organization (WHO) statement: four people are believed to have died from Ebola in the Congo.
Children should not be given fruit juice before they are 1 year old unless it's advised by a doctor, according to new guidelines from the American Academy of Pediatrics, published Monday in the journal Pediatrics.
Did you know that natural medicine was once, and still is, the default medical system on this planet? In fact, the use of synthetically produced patent medicines (pharmaceuticals) is a relatively recent development (circa 1870), and should really be called the "alternative medicine" vis-a-vis time-tested, far safer approaches that rely on food, spices, and carefully prepared and administered plant extracts.
You've probably heard that too much alcohol or excessive amounts of certain medications can damage your liver, an organ that helps your body extract the nutrients it needs from food and eliminate toxic substances from your blood.  But a new review suggests that many herbal remedies and dietary supplements can also harm the liver, including some that you can easily buy online or over-the-counter in drug or health food stores.
… AND MUCH MORE – LISTEN NOW!
Is there life after Trans-D Tropin? YES there is. There is an option. Did you know about the FDA destroying supplement companies by claiming that their products are unapproved new drugs? Click here to read a special message and find out the alternative to Trans-D Tropin.
..
How can you get an Advanced Medicine Seminar in your city?
Just get 50 or more of your friends together and contact info@drbuttar.com to learn the details.
..
Remember to pick up the international best seller "9 Steps To Keep the Doctor Away!" http://www.the9steps.com/ (if you buy the book, you can get a DVD for an incredible discount!)
..
..