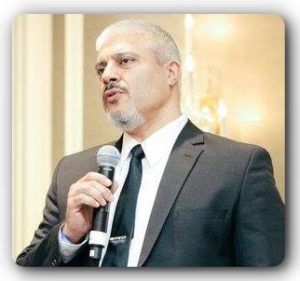 Medical Rewind is now the Advanced Medicine with Dr. Rashid A. Buttar!!
If you missed any of the Advanced Medicine radio shows with Dr. Rashid A. Buttar and Robert Scott Bell, be sure to go to www.MedicalRewind.com to listen to the show replays.
..
TO DOWNLOAD: Click on "DOWNLOAD MP3" in the player below.
Get ready to learn things not traditionally taught to medical doctors!
Some of the things you will hear Dr. Buttar and Robert talk about in this week's show are:
Autism Signs, Symptoms: Things To Know On
World Autism Awareness Week 2018 – Monday marks the beginning of World Autism Awareness Week, adopted by the United Nations in 2007 to highlight the growing health crisis globally. The week leading up to April 2 is usually considered as the awareness week. "Autism is a lifelong developmental disability that manifests itself during the first three years of life and results from a neurological disorder that affects the functioning of the brain, mostly affecting children in many countries irrespective of gender, race or socio-economic status, and characterized by impairments in social interaction, problems with verbal and non-verbal communication and restricted, repetitive behavior, interests and activities," according to the resolution adopted by the U.N. General Assembly on Dec. 18, 2007.
---
Children with autism less likely to be fully vaccinated, study finds – Children with autism spectrum disorder are significantly less likely to be fully vaccinated than children unaffected by autism, new research finds. And the same is true of their younger sisters and brothers. "This study is showing that children with autism and their younger siblings might be at greater risk of vaccine-preventable diseases," said Ousseny Zerbo, lead author of the study and a postdoctoral fellow with the Kaiser Permanente Northern California Division of Research. The study was published Monday in the journal JAMA Pediatrics.
---
Well Over 8 Million U.S. Children Now On Psychiatric Drugs – Not just the U.S., but the rest of
the Western world, alarmingly, over the last 15 years the consistently sharp increases in child mental disorders have now reached epidemic levels. 1 in 5 children have been diagnosed with a mental health problem. In turn, more children than ever before are on psychiatric drugs. Could the rise in mental disorders be the result of the agendized push for increased psychiatric drugging that began in and around the 1990s? As mentioned earlier, 1 in 5 children have now been diagnosed with a mental health problem: ADHD (Attention Hyperactivity Disorder) is now well over 40% For children aged between 10-14 years suicide rates have risen by 200% Teenager depression – up at 37%…
---
We learn nothing about nutrition, claim medical students – Medical students say they currently learn almost nothing about the way diet and lifestyle affect health – and they should be taught more. They say what they are taught is not practical or relevant to most of the medical problems they see in GP surgeries, clinics and hospitals. A leading GP estimated that up to 80% of his patients had conditions linked to lifestyle and diet. These included obesity, type 2 diabetes and depression. Why does this lack of training matter? This year the NHS will spend more than £11bn on diabetes alone – social care costs, time off work etc, will almost double that bill. Type 2 diabetes – the most common kind – is linked to obesity. And right now Britain is the fat man of Europe.
---
Neuroscientists say daily ibuprofen can prevent Alzheimer's disease – A Vancouver-based
research team led by Canada's most cited neuroscientist, Dr. Patrick McGeer, has successfully carried out studies suggesting that, if started early enough, a daily regimen of the non-prescription NSAID (nonsteroidal anti-inflammatory drug) ibuprofen can prevent the onset of Alzheimer's disease. This means that by taking an over-the-counter medication, people can ward off a disease that, according to Alzheimer's Disease International's World Alzheimer Report 2016, affects an estimated 47 million people worldwide, costs health care systems worldwide more than US$818 billion per year and is the fifth leading cause of death in those aged 65 or older.
---
… AND MUCH MORE – LISTEN NOW!
Is there life after Trans-D Tropin? YES there is. There is an option. Did you know about the FDA destroying supplement companies by claiming that their products are unapproved new drugs? Click here to read a special message and find out the alternative to Trans-D Tropin.

..
How can you get an Advanced Medicine Seminar in your city?

Just get 50 or more of your friends together and contact info@drbuttar.com to learn the details.

..

Remember to pick up the international best seller "9 Steps To Keep the Doctor Away!" http://www.the9steps.com/ (if you buy the book, you can get a DVD for an incredible discount!)
..
..