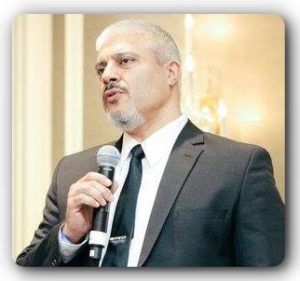 Medical Rewind is now the Advanced Medicine with Dr. Rashid A. Buttar!!
If you missed any of the Advanced Medicine radio shows with Dr. Rashid A. Buttar and Robert Scott Bell, be sure to go to www.MedicalRewind.com to listen to the show replays.
..
TO DOWNLOAD: Click on "DOWNLOAD MP3" in the player below.
Get ready to learn things not traditionally taught to medical doctors!
Some of the things you will hear Dr. Buttar and Robert talk about in this week's show are:
Winter flu jab is 'poor' in protecting people from killer 'Aussie flu' – The flu jab given to thousands of people in Ireland this winter provided poor protection against one of the main killer strains, a new study reveals. The vaccine was least effective against the A(H3N2) strain – known as 'Aussie flu' – which was responsible for around four in 10 deaths from the virus. It was just 8pc effective against this strain among people of all ages, the findings from a study of the jab in nine European countries, including Ireland, revealed. The vaccine provided "moderate" protection against the other major strain circulating, influenza B.
'Western' diet associated with respiratory symptoms, COPD – A "Western" diet appears to be associated with chronic obstructive pulmonary disease (COPD), respiratory symptoms, and decreased lung function, according to a study published online Feb. 15 in the Annals of the American Thoracic Society. Emily P. Brigham, M.D., from the Johns Hopkins University School of Medicine in Baltimore, and colleagues used data from the Atherosclerosis Risk in Communities Study (ARIC; 15,792 participants) to assess associations between dietary pattern and pulmonary assessments.
NIH: Increasing steroids won't curb kids' asthma flare-ups – Amping up steroid dosage for children with asthma doesn't effectively prevent severe flareups, and may even interfere with a child's growth, according to new research from the National Institutes of Health. The study, funded by the National Heart, Lung, and Blood Institute, part of the National Institutes of Health, appers online in the New England Journal of Medicine. According to the state Department of Public Health, in 2014, (the most recent year for which numbers were available) 72,000 (9.6 percent) children and 257,000 (9.2 percent) adults in Connecticut suffered from asthma. In 2014, 8.6 percent of US children and 7.4 percent of US adults had asthma.
Fish Oil And Probiotics During Pregnancy May Slash Childhood Allergies – Taking fish oil and probiotic supplements during pregnancy may cut the risk of childhood allergies. That's according to a government study that found eczema risk was reduced by 22% in children whose mothers took a probiotic between 36 and 38 weeks of pregnancy. Adding good bacteria to their diet during the first three to six months of breastfeeding also had a similar effect. Meanwhile, mothers who took a daily fish oil supplement after the twentieth week of pregnancy and for up to four months of breastfeeding reduced by 30% the risk of their child developing an egg allergy.
HHS-CRF Needs Response for Vaccine Situations – After speaking with Arina Grossu, the contact for the Conscience and Religious Freedom (CRF) Division at HHS, it was clear vaccine exemptions did not have a place within the online portal for rights investigators to look into.  AND, after querying their team, Arina called me back to tell me, THEY WERE WILLING TO ADD VACCINE SITUATIONS. HOWEVER, we need to TAKE ACTION and do our part: We must participate in the PUBLIC COMMENT on the Federal Register by March 27, 2018. We need to make a request to "Expand the categories to include parents, students, and children to file complaints regarding vaccine situations."
More U.S. Kids Landing in ICU From Opioids – A growing number of U.S. kids are ending up in the intensive care unit after overdosing on prescription painkillers or other opioids, a new study finds. Researchers found that between 2004 and 2015, the number of children and teens admitted to a pediatric intensive care unit for an opioid overdose nearly doubled. That included teenagers who'd abused the drugs, and young children who'd accidentally gotten hold of them. "These admissions are entirely preventable," said lead researcher Dr. Jason Kane, of the University of Chicago Comer Children's Hospital. "These kids shouldn't be there." The findings, reported online March 5 in the journal Pediatrics, offer the latest look at the U.S. opioid epidemic
… AND MUCH MORE – LISTEN NOW!
Is there life after Trans-D Tropin? YES there is. There is an option. Did you know about the FDA destroying supplement companies by claiming that their products are unapproved new drugs? Click here to read a special message and find out the alternative to Trans-D Tropin.

..
How can you get an Advanced Medicine Seminar in your city?

Just get 50 or more of your friends together and contact info@drbuttar.com to learn the details.

..

Remember to pick up the international best seller "9 Steps To Keep the Doctor Away!" http://www.the9steps.com/ (if you buy the book, you can get a DVD for an incredible discount!)
..
..