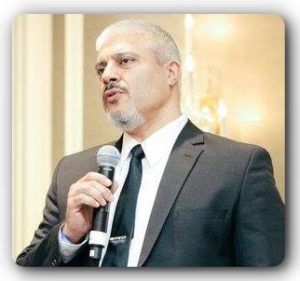 Advanced Medicine with Dr. Rashid A. Buttar!!
If you missed any of the Advanced Medicine radio shows with Dr. Rashid A. Buttar and Robert Scott Bell, be sure to go to www.MedicalRewind.com to listen to the show replays.
..
TO DOWNLOAD: Click on "DOWNLOAD MP3" in the player below. If audio does not begin to play, click Stop icon then Play icon in player.
Get ready to learn things not traditionally taught to medical doctors!
Some of the things you will hear Dr. Buttar and Robert talk about in this week's show are:
Possible link between autism and antidepressants use during pregnancy  – An international team led by Duke-NUS Medical School has found a potential link between autistic-like behaviour in adult mice and exposure to a common antidepressant in the womb. They also identified a treatment that helped improve memory loss and social interactions, according to the new study published in the journal Molecular Brain. Antidepressants are commonly prescribed for treating major depression and post-traumatic stress disorder, including in pregnant women. One of the most commonly prescribed antidepressants is fluoxetine, a serotonin reuptake inhibitor. Fluoxetine can cross the placenta and is also detected in breast milk. Little is known about its safety during pregnancy, and not enough studies have been conducted on its long-term effects on offspring.
..
'Microbiome' May Be Key to Autism Symptoms – The belly-brain connection is gaining traction in autism research. And a new study suggests gut bacteria may play a role in the disorder or some of its symptoms. Although this research is in its infancy, it's hoped that someday scientists might tweak the gut bacteria to ease digestive symptoms of autism spectrum disorder. The latest step in this direction comes from Texas Children's Hospital in Houston. Researchers there compared kids with autism, their unaffected siblings and typically developing kids of the same ages. The investigators found that clear differences emerged in the children's microbiome — the collection of microbes that normally live in the human gut. "We saw the biggest differences in the autism group who had gastrointestinal symptoms," said the study's lead author, Ruth Ann Luna. She's director of medical metagenomics at the hospital and an assistant professor at Baylor College of Medicine.
..
UK Health Secretary Wants Mandatory Vaccines, Says Anti-Vaxxers 'Have Blood On Their Hands' – A British parliament member is calling out those who speak against vaccines saying "they have blood on their hands." The comments come amid fears that world governments could evoke "emergency mandatory vaccine mandates," something the politician hints at supporting. Matt Hancock says he "won't rule out" compulsory vaccines. The Health Secretary, speaking on BBC Radio 4's Today programme, said, "I do think we need to consider all options. Failure to vaccinate when there isn't a good reason is wrong. Those people who campaign against vaccination are campaigning against science. The science is settled." Newly released Unicef statistics show that over half a million kids in the U.K. did not receive a measles vaccine between 2010 and 2017. Many are blaming anti-vaccine messages conveyed on social media as the culprit. "I don't want to have to reach the point of compulsory vaccination, but I will rule nothing out. I don't want to reach that point and I don't think we are near there, but there is a huge programme of work to increase the proportion of children that are vaccinated." Hancock went on to say.
..
Confirmed: Sweating Removes Deadly Chemicals From The Body – In a day and age where chemical and radiation exposures from industrial pollution are ubiquitous and virtually unavoidable, it behooves us all to find ways to minimize exposure to them as well as to reduce their complex toxicities. But how do we begin the process of detoxifying vis-a-vis exposure to tens of thousands of novel new synthetic compounds that have been introduced into the environment over the past century, and by virtue of that fact, have been accumulating in our bodies since we've been in the womb? Just so the reader gets a sense for the true magnitude of the problem, I will refer back to an article I wrote in 2012 entitled, "Crude Awakening: Mineral Oil Contaminates Everyone's Bodies," wherein I reported on how petroleum-derived ingredients in cosmetics and even foods are accumulating in our bodies and causing profound adverse health issues
..
Doctors who are kind have healthier patients who heal faster, according to new book – Which doctor would you pick: a physician who is kind and warm, or one who is cold but graduated at the top of the class in medical school? A new book makes a strong argument for the ones who are kind and warm, not just because they're more pleasant, but because they have better patient outcomes. "Compassionomics: The Revolutionary Scientific Evidence That Caring Makes a Difference," written by physician-scientist team Stephen Trzeciak and Anthony Mazzarelli, provides overwhelming evidence for the healing power of compassion. Kindness brings longer, healthier lives not only for patients, the book argues, but also for health-care professionals. When a physician is compassionate, patients heal better and faster, and the doctors are happier and less burned out. Trzeciak is chair of medicine at New Jersey's Cooper University Health Care and Cooper Medical School of Rowan University, and Mazzarelli is co-president and associate dean of clinical affairs there. The authors share their research on the art of healing. This conversation has been condensed and edited for clarity.
---