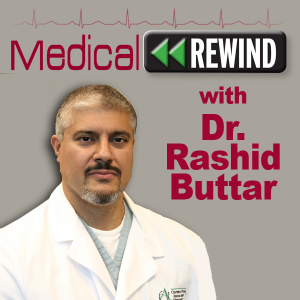 If you missed any of the Medical Rewind shows with Dr. Rashid A. Buttar and Robert Scott Bell, be sure to go to www.MedicalRewind.com to listen to the show replays.
..
TO DOWNLOAD: Click on "DOWNLOAD MP3" in the player below.
Get ready to learn things not traditionally taught to medical doctors!
Some of the things you will hear Dr. Buttar and Robert talk about in this week's show are:
Despite a 99 percent failure rate and a recent setback, Alzheimer's researchers are plowing ahead with hundreds of experiments – and a boost in federal money – to try to crack a deadly disease that has flummoxed them for decades. A law passed by Congress in December and signed by President Barack Obama sets aside $3 billion over 10 years to fund research of brain diseases and precision medicine, a shot in the arm for Alzheimer's research. The law, called the 21st Century Cures Act, also includes prize money to encourage Alzheimer's experiments.
Dr. Gary Marder in Port St. Lucie, Florida has agreed to pay up to $18 million to reimburse the government for Medicare payments on patients who were not ill. Prosecutors allege that Dr. Marder falsely diagnosed patients with skin cancer and put them through medically unnecessary radiation treatments, pocketing millions from the insurance companies.
More than 6,000 California workers in munitions, manufacturing and other industries have elevated levels of lead in their blood that could cause serious health problems, according to a recent report from the state's public health agency.
The number of retirement-age Americans taking at least three psychiatric drugs more than doubled between 2004 and 2013, even though almost half of them had no mental health diagnosis on record, researchers reported on Monday. The new analysis, based on data from doctors' office visits, suggests that inappropriate prescribing to older people is more common than previously thought. Office visits are a close, if not exact, estimate of underlying patient numbers. The paper appears in the journal JAMA Internal Medicine.
Today in the U.S. and a growing number of other countries, the official policy is that any scientific study, regardless of its methodology, quality, author credentials, and peer-reviewed process is summarily dismissed as incomplete, irrelevant or unsupported if it finds a connection between any vaccine or combination of vaccines and autism spectrum disorder. Even when the CDC's own immunologist, Dr. William Thompson, whistle-blows and provides thousands of pages of scientific data and research proving a vaccine-autism connection, the matter is rapidly shoved under the table. In the case of Dr. Thompson's release of confidential documents to a Congressional subcommittee, the CDC intentionally concealed their evidence that African American boys under 36 months had a higher risk of autism after receiving the MMR vaccine. The documents also proved the CDC has know for a long time that neurological tics, indicating brain disturbances, were associated with thimerosal-containing vaccines, such as the influenza vaccine.
… AND MUCH MORE – LISTEN NOW!
Is there life after Trans-D Tropin? YES there is. There is an option. Did you know about the FDA destroying supplement companies by claiming that their products are unapproved new drugs? Click here to read a special message and find out the alternative to Trans-D Tropin.
..
How can you get an Advanced Medicine Seminar in your city?
Just get 50 or more of your friends together and contact info@drbuttar.com to learn the details.
..
Remember to pick up the international best seller "9 Steps To Keep the Doctor Away!" http://www.the9steps.com/ (if you buy the book, you can get a DVD for an incredible discount!)
..
..