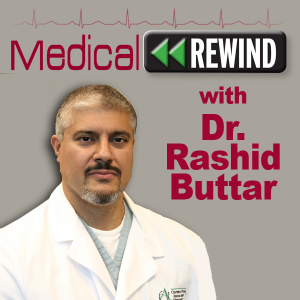 If you missed any of the Medical Rewind shows with Dr. Rashid A. Buttar and Robert Scott Bell, be sure to go to www.MedicalRewind.com to listen to the show replays.
..
TO DOWNLOAD: Click on "DOWNLOAD MP3" in the player below.
Get ready to learn things not traditionally taught to medical doctors!
Some of the things you will hear Dr. Buttar and Robert talk about in this week's show are:
In a new study, people who believed negative stereotypes about old age had higher risk of Alzheimer's. The researchers, from the Yale School of Public Health, say it's the first time this type of risk factor has been linked in a study to the development of brain changes linked to Alzheimer's disease.
Patients who go to the doctor sick with an expectation of receiving antibiotics are less satisfied with their care, according to a new study in England. Researchers at King's College in London found just over half of patients were inappropriately prescribed antibiotics by general practitioners. Antibiotics are ineffective against colds, coughs, sore throats or the flu. As we wish beloved CBC host Stuart McLean the best during his treatment for melanoma, let's not use the language of winners and losers.

When it comes to cancer, 'battle' is a bad word. Jimmy Carter was teaching his regular Sunday school class at Maranatha Baptist Church in Plains, Georgia, when he broke the news: He is cancer free. The class broke into applause. The former President announced in August that a deadly form of skin cancer, melanoma, which was first found in his liver, had spread to his brain. He was treated via surgery, radiation and a relatively new form of immunotherapy.
 There is evidence indicating that getting flu shots year after year could actually lower your immune system's effectiveness. Recently, Dr. Edward Belongia of Wisconsin's Marshfield Clinic Research Foundation discussed findings that children who had been vaccinated annually over a number of years were more likely to contract the flu than kids who were only vaccinated in the season in which they were studied.
Did you know about the FDA destroying supplement companies by claiming that their products are unapproved new drugs? Is there life after Trans-D Tropin? Yes there is. Click here to read a special message.
..
How can you get an Advanced Medicine Seminar in your city?
Just get 50 or more of your friends together and contact info@drbuttar.com to learn the details.
..
Remember to pick up the international best seller "9 Steps To Keep the Doctor Away!" http://www.the9steps.com/ (if you buy the book, you can get a DVD for an incredible discount!)
..
..