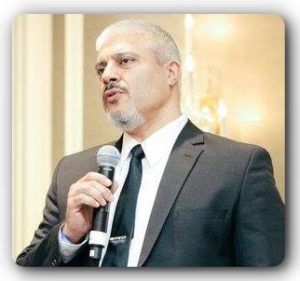 Medical Rewind is now the Advanced Medicine with Dr. Rashid A. Buttar!!
If you missed any of the Advanced Medicine radio shows with Dr. Rashid A. Buttar and Robert Scott Bell, be sure to go to www.MedicalRewind.com to listen to the show replays.
..
TO DOWNLOAD: Click on "DOWNLOAD MP3" in the player below.
Get ready to learn things not traditionally taught to medical doctors!
Some of the things you will hear Dr. Buttar and Robert talk about in this week's show are:
Once Upon A Time There Were Aluminum-free
Adjuvant Vaccines: What Happened? – Do you realize that aluminum adjuvants in vaccines do not require clinical approval? It's the vaccine that gets approval—that's the technicality as delineated by various independent vaccine researchers! That being said, aluminum is a nerve toxin with neurotoxic adverse effects and probable "cause and effect" associations for various diseases, most notably Multiple Sclerosis, where the myelin sheath is destroyed.
Doctors warn breast cancer treatment increases risk of heart disease – Patients who undergo breast cancer treatment are at a greater risk of heart disease, according to a recent warning from the American Heart Association. The warning was published Thursday, ahead of Friday's "National Wear Red Day," which encourages people to wear red to raise awareness about women's risk of heart disease. Dr. Dharmesh Patel is a cardiologist at the Stern Cardiovascular Foundation in Southaven Miss., and board president of the Mid-South American Heart Association. "It's very important we treat breast cancer," Patel said. "But we have to understand that sometimes the treatments for breast cancer can actually affect the heart."
Right to Try Bill: Why Doctors Are Pushing Back – Doctors and medical ethicists are criticizing a bill
supported by President Donald Trump that would allow people with fatal illnesses to have access to drugs not yet approved by federal authorities. "Right to Try" is a policy that Trump mentioned during his State of the Union Addresson Jan. 30. "People who are terminally ill should not have to go from country to country to seek a cure — I want to give them a chance right here at home," he said. "It is time for the Congress to give these wonderful Americans the 'right to try.'"
Exposure to Bisphenol A 'hard to avoid' in everyday life – 86 per cent of teenagers have traces of Bisphenol A (BPA), a chemical compound used to make plastics, in their body, an Engaged Research public engagement project in collaboration with the University of Exeter has found. Measurable levels of BPA, an endocrine-disrupting chemical, were found in the urine of the vast majority of the 94 17-19 year olds tested, according to research at the University of Exeter led by Professor Lorna Harries, Associate Professor in Molecular Genetics, and Professor Tamara Galloway, Professor of Ecotoxicology.
Meditation has limited role in making you a better person, says study – For decades many people have claimed meditation can change how we behave towards others and make us more compassionate. But now new research has suggested meditation's role in making individuals better people is limited. The study by scientists at Coventry University in the UK, Massey University in New Zealand, and Radboud University in the Netherlands, reviewed more than 20 studies that investigated the effect of various types of meditation, such as mindfulness and loving-kindness, on pro-social feelings and behaviors.
… AND MUCH MORE – LISTEN NOW!
Is there life after Trans-D Tropin? YES there is. There is an option. Did you know about the FDA destroying supplement companies by claiming that their products are unapproved new drugs? Click here to read a special message and find out the alternative to Trans-D Tropin.

..
How can you get an Advanced Medicine Seminar in your city?

Just get 50 or more of your friends together and contact info@drbuttar.com to learn the details.

..

Remember to pick up the international best seller "9 Steps To Keep the Doctor Away!" http://www.the9steps.com/ (if you buy the book, you can get a DVD for an incredible discount!)
..
..